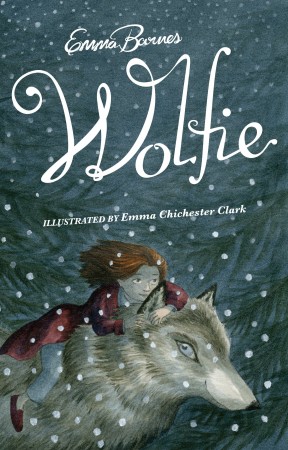 Some times a girl's best friend is…A WOLF.
Lucie has always longed for a dog.
But not one this big.
Or with such sharp teeth.
Or with such a hungry look in its eyes…
Lucie realises that her new pet is not a dog, but a wolf.  Not only that, but a wolf with magical powers.
"A real cracker of a book" Armadillo
"Funny, clever and satisfying…thoroughly recommended"  Books for Keeps – Book of the Week
Read more about Wolfie.