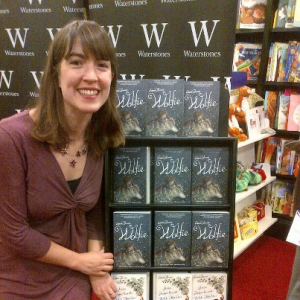 The official Wolfie launch took place at Leeds, Waterstones, with lots of little wolves roaming the aisles and feasting on a special Wolfie cake and wolf-shaped gingerbreads!
They also took part in a "Guess how many burgers an adult wolf can eat in one sitting" competition – the answer: 90 burgers! (Quarter pounders, no buns, no cheese.)
Many thanks to Waterstones, and to everyone who came along and made the event such a success.
Lots more photos on my Facebook Page.