Scroll down to find out more about Emma's books.
---
Wolfie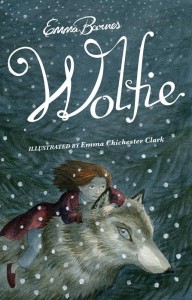 Sometimes a girl's best friend is…a WOLF.
-Winner of the Fantastic Book Awards 2014
"A real cracker of a book, perfect for those newly confident to read on their own."  Armadillo Magazine – full review
"A lovely book and recommended for both boys and girls"  The Bookbag – full review
"There is much to enjoy in this funny, clever and very satisfying story… Thoroughly recommended." Books for Keeps – book of the week   – full review

---
Sam and the Griswalds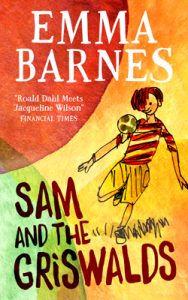 Miserable and cooped up at home with his over-protective mother, Sam finds life pretty dull … until the extraordinary Griswald family moves in next door.
"Perfect for 10s and over, a terrific comic adventure with many a hair-raising episode" Times Educational Supplement
"Terrific entertainment" Scottish Herald
"Emma Barnes creates a wonderful cast of characters in an eminently readable, fast-paced and funny story" Financial Times
– Winner of the Rotherham Children's Book Award

---
The Wild Thing Series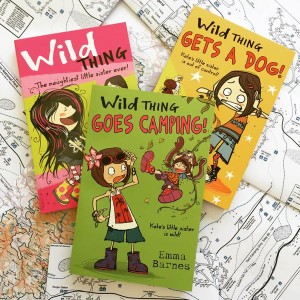 Meet Wild Thing…the naughtiest little sister ever! In this funny, real life series for 7+, older sister Kate tells the story of life with Wild Thing.
"Hilarious and heartwarming" The Scotsman
"Charming modern version of My Naughty Little Sister" – Armadillo Magazine

---
Jessica Haggerthwaite: Witch Dispatcher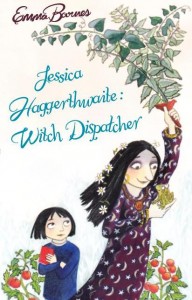 "A thoughtful and entertaining story" The Guardian
Imagine if your mother was a witch! Jessica and her brother Midge have always been able to keep their mother's peculiar hobby a secret, but all that changes when Mrs Haggerthwaite announces that she's turning professional.
– Shortlisted for the Branford-Boase Award
– Broadcast on BBC Radio
– Audio version read by Stephanie Cole
– Translated into nine languages

---
Chloe's Secret Club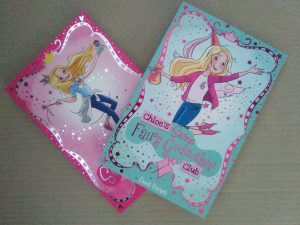 Chloe loves fairytales…but it's not so easy to try and be a princess or a fairy godmother in the real-life world of home and school. But that isn't going to stop Chloe, and so she and friends Aisha and Eliza start a secret club.
---
 The Girl From Hard Times Hill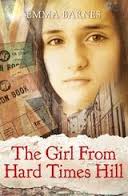 Set in the Austerity period after World War II, this tells the tale of Megan whose life in South Wales is turned upside down when her father comes home from serving with the Occupying Forces in Germany.
"There is plenty for contemporary young readers to identify with…This is a well written book." –  School Librarian magazine

---
Jessica Haggerthwaite: Media Star

Continuing the adventures of Jessica.
"readers who enjoyed the witty, fast-moving story of the sparky Jessica Haggerthwaite as Witch Dispatcher will be delighted with the sequel" Financial Times

---
How (not) To Make Bad Children Good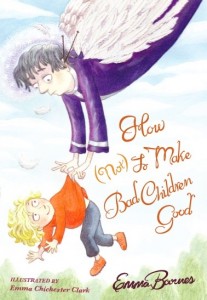 Watch out for Martha Jones! She's a real stinker!
So bad is Martha, that Fred the Guardian Agent is sent from a special agency in Outer Space to sort her out.
– Illustrated throughout by the award-winning Emma Chichester Clark.
"There's a new kid on the block as far as fictional naughty children go, and her name is Martha Bones…she's a real pleasure"  Pippa Goodhart, author of "You Choose" – full review

---
The Thief of Bracken Farm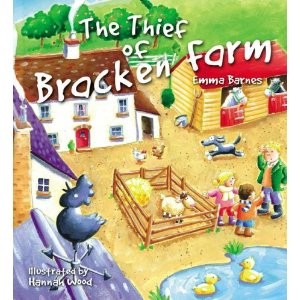 One for the younger set.  What's going on at Bracken Farm?  Why do things keep disappearing?  It is up to Jess and Ted to turn detective and find out!