Here is the cover for How (Not) to Make Bad Children Good.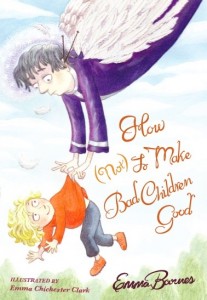 Ever since Martha bit Father Christmas when she was only six months old, she has been the despair of everyone that knows her. Then Guardian Agent Fred arrives on the scene. Surely with his Interstellar Powers he can sort out one troublesome child. Or can he? More…
Here is the fantastic new cover for the new edition of Jessica Haggerthwaite: Witch Dispatcher.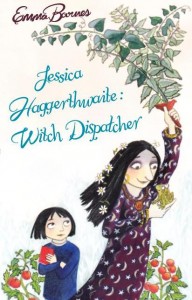 The covers are by Emma Chichester Clark, creator of Blue Kangaroo and many other well-loved and classic children's books. She has also done the illustrations for How (Not) To Make Bad Children Good.
Some of the reviews for Jessica Haggerthwaite:
"A thoughtful and entertaining story about human gullibility and pigheadedness, the fact that magic and science each contain a little of the other, and the way two people can be right and wrong at the same time" Guardian
"Emma Barnes tells a lively, spellbinding story" Daily Mail
"Witty, fast-moving story" Financial Times